Industrial real estate developers in Vietnam are upbeat about the country's new position as a global production base despite gloomy economic prospects worldwide.
An obvious advantage Vietnam has is its proximity to China, the factory of the world, therefore Vietnam is able to benefit from multinational companies' supply chain diversification and their production shift from China, DEEP C Industrial Zones CEO Bruno Jaspaert told a real estate conference held by property services firm JLL Vietnam in Ho Chi Minh City on Thursday.
American tech giant Apple has already decided to move part of the production of its MacBooks from China to Vietnam, and its supplier Foxconn is set to make MacBooks in Vietnam for the first time this May. This is a typical example of supply chain diversification moves by multinationals.
DEEP C is a Belgian developer and operator of industrial zones in Hai Phong City and Quang Ninh province, with the latter bordering China.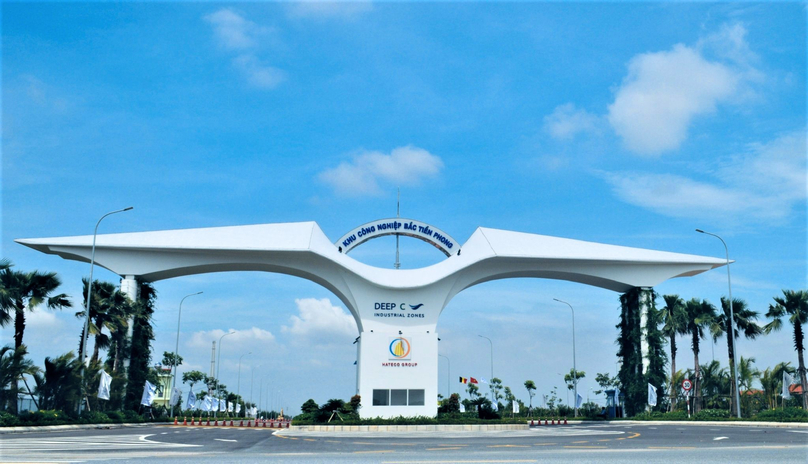 In mid-February, an investment certificate was granted to the Boltun fastener and stamping articles manufacturing project, shortly called Boltun Vietnam and worth $165 million in investment. Funded by Boltun Corp., one of the world's largest suppliers of auto fasteners and metal parts, and QST International Corp., the project aims to produce components for U.S and European electric car manufacturers.
With the certificate, the two Taiwanese investors will build a 35.3-hectare plant in Bac Tien Phong Industrial Zone, developed by DEEP C, in Quang Ninh's Quang Yen Coastal Economic Zone. The project will be executed in two phases with a total capacity of 60,000 tons of products per year. Construction of the first phase is set to start in the second quarter of this year.
Boltun Corp. and QST International Corp. jointly operate four factories in Taiwan, seven in mainland China, and one in Germany. The new factory in Vietnam will expand their global supply chain network and support its long-term growth strategy in Southeast Asia.
Such supply chain expansion is fueling industrial real estate development in Vietnam, heard the JLL conference Thursday.
According to DEEP C CEO Jaspaert, his company currently has about 1,840 hectares of industrial land for lease and is expanding the total to an expected 2,000 hectares to meet increasing demand.
He said if just 2% of production in China's Guangdong province moves to Vietnam, it would be a booming lift for the Southeast Asian country, which is one of the world's fastest-expanding economies.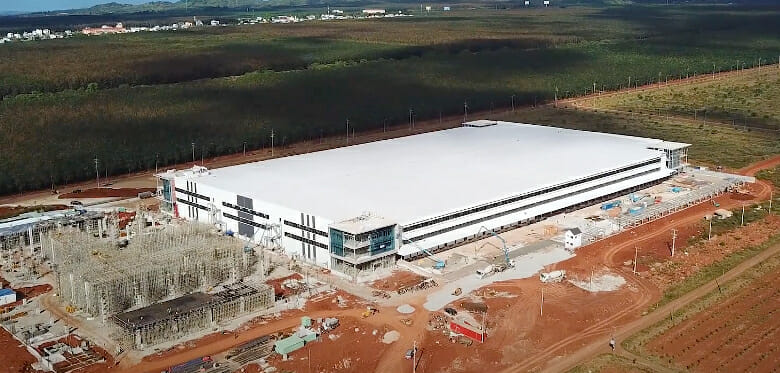 Australian real estate group Logos is another foreign industrial developer that is getting busier in Vietnam, Logos Vietnam CEO Glenn Hughes told The Investor.
The firm is seeing many exciting opportunities in Vietnam as international companies continue to diversify their supply chains across countries, investing in their facilities to ensure supply chain resilience while meeting the growing consumer demands of e-commerce, he said.
The Australian company focuses on logistics in Vietnam, where it entered in 2020 with $350 million in funding, and has established a development pipeline across the key markets of Greater HCMC and Hanoi which are planned to provide more than 600,000 square meters in gross floor area until 2023.
Hughes was a director and head of capital projects & infrastructure at PwC Vietnam between 2016 and December 2019, then joined Logos as CEO in Vietnam to help the Australian firm expand in the market.
Singapore giant conglomerate Sembcorp Industries announced on February 10 its new collaborations with its long-standing Vietnamese partner Becamex by building five new Vietnam Singapore Industrial Parks valued at approximately $1 billion.
With the first VSIP park launched in 1996 in Binh Duong province bordering HCMC, the joint venture now has 12 VSIP parks across Vietnam.
Over the last 27 years, the JV has drawn $18.4 billion in investments from more than 800 multinational companies, Sembcorp said.
Nguồn: theinvestor.vn